FRIDAY, JUNE 21 - PARADE OF SAIL - 3:30 PM - 5:30 PM - $46 per person
CHOOSE A VESSEL
ALERT
In 1992 Schooner Alert was launched and christened Tall Cotton, a southern expression that means Finest Kind. She was designed and built by Paul Rollins in York, Maine. In 2013 Alert was sold to Captains Perry Davis and Bethany McNelly-Davis. They converted the Alert from a commercial fishing schooner to a commercial passenger carrying vessel.
BAGHEERA
Bagheera was designed by John Alden and built in 1924 in East Boothbay, Maine. Shortly after launching, she sailed in the Bermuda Race, and then spent the next 50 years sailing in the Great Lakes. The vessel was then sailed extensively on both coasts of the Americas before being shipped to Maine in 2002 to the Portland Schooner Co.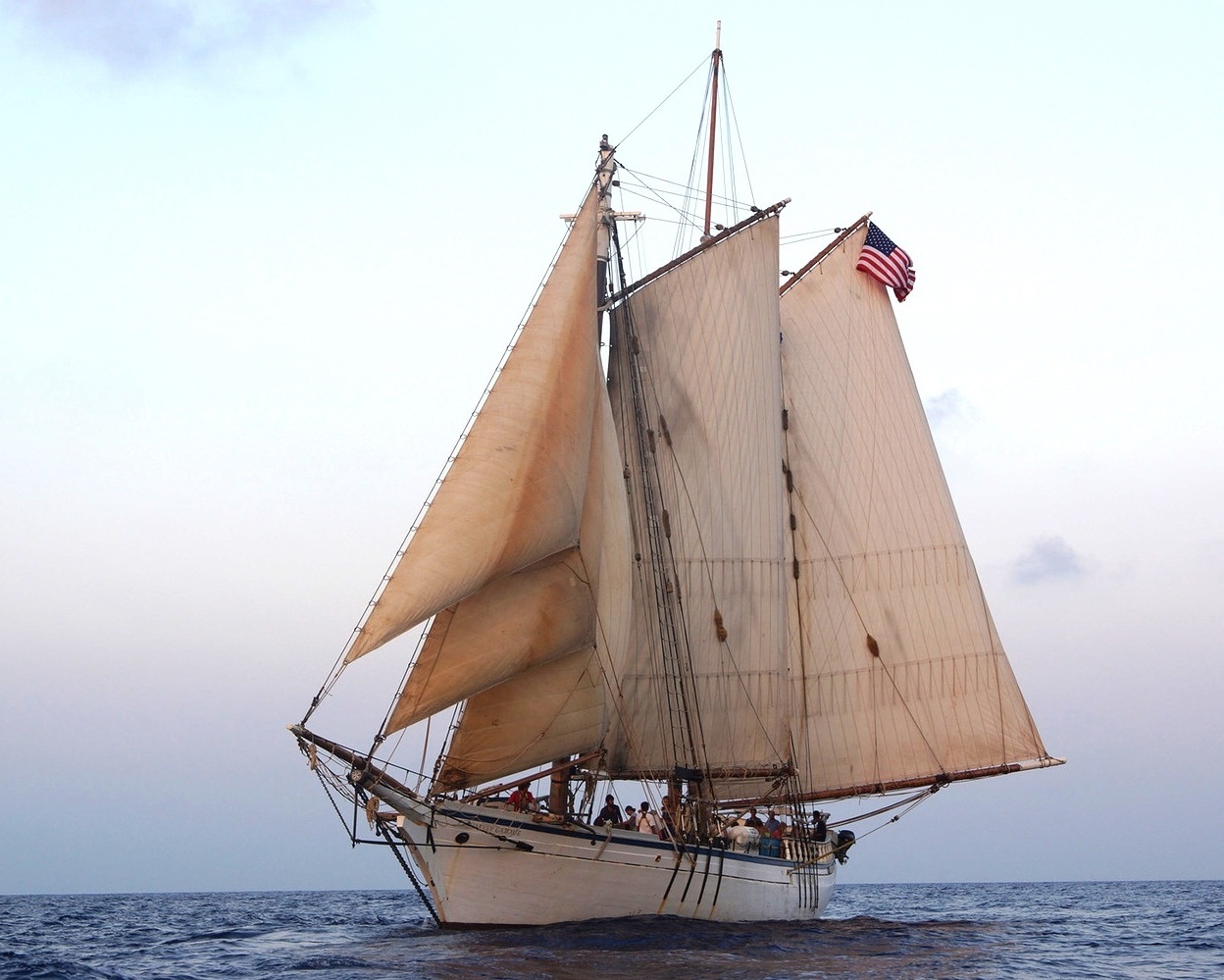 HARVEY GAMAGE
Schooner Harvey Gamage has done more sail training than any other operating schooner in SchoonerFest since she was built in 1973. Built by and named after the Maine shipbuilding legend himself, the Gamage is now operated by Ocean Passages and offers 5 day sail training voyages for teens along the coast of Maine.
MARY E
Maine Maritime Museum's newly restored 1906 schooner Mary E is the oldest surviving Maine-built fishing schooner. Purchased by the museum in late 2016 and restored on the grounds over the last year, Mary E is open daily for dockside tours through October at the museum in Bath.
TIMBERWIND
Timberwind was built in 1931 by Victor Cole at Union Wharf in Portland. For nearly four decades, until 1969, she was named Portland Pilot and was responsible for meeting incoming vessels outside the harbor and piloting them to their berths. Timberwind also was briefly commandeered for service by the Coast Guard during World War II.Timberwind is certified by the US Coast Guard to carry 45 passengers and is on the National Register of Historic Places. She has recently returned to her home port or Portland, Maine, and now joins the schooners Bagheera and Wendameen operated here by Portland Schooner Company."
WENDAMEEN
The 88-foot schooner Wendameen was designed by John Alden, and built in East Boothbay, Maine to be launched in 1912. Inactive since the 1930s, she was thoroughly restored in the late 1980s and is now listed on the National Register of Historic Places. Wendameen is certified by the US Coast Guard to carry 48 passengers.